Data Analytics can help companies battle the COVID-19 economy hit
The Novel Coronavirus has hit nations to the core and with all the drama economies around the globe are suffering. Job market will definitely take a hit as companies try to get rid of extra fat, Debts will increase as households and companies try to battle cashflow thereby leading to an increase in mortgage loans — definitely a good sign for the banks but beware of NPA's (Non Performing Assets). People have stopped going out to restaurants, stopped going to gyms, stopped going to bars, stopped travelling, stopped driving — affecting sectors such as tourism, aviation, hospitality and trade, consumer durables, automotive.

While most sectors feel the wrath, its interesting to watch the shift in the industry to online interactions. The use of virtual private networks (VPN), a key way to work remotely, shot up more than 50% in the week ended March 15, according to S&P Global Market Intelligence. VPN usage is likely jump more than 150% in March. People who used to drive down to offices, shops and public events are prioritising online substitutes. This is the trend that would take some companies to new highs — see how a company like Zoom which sells web conferencing solutions has jumped up its revenue taking advantage of work from home regulations. Food and Fashion Retail, Telecom and other consumer sales driven industry need to think of new innovative avenues to boost their online interaction with customers, provide them with platforms which would enable them to have a virtual touch and feel experience. But the most important question here is —
"How do we understand and anticipate what the consumer expects"
Well that is where analysing the past trends matters. A good data strategy will eventually help you understand your consumers on an electronic path.The faster you analyse the data available and communicate insights, the greater the likelihood of retaining the customer. Data crunching ahead of time is needed to grab the first bite at consumers when you have a shop online. Some of the countries like India, US, China already have a big online shopping market but very soon we would see other smaller countries catch up to the same due to the pandemic after effect of Coronavirus. Its not just online shopping which has the opportunity but even businesses like online gaming, online video content development, online health and fitness apps, online food delivery and many other industries which don't have an online footprint.
If you don't have a online interaction of your commerce you better start thinking now.
Healthcare industry has the biggest opportunity to innovate in these difficult times by studying varied patterns leading to new drug discoveries, unfortunately most companies are struggling to process the immense volume of diagnostics data. Only if this data could be processed that fast, acting or analysing on the same would lead to some success. A lot of cloud service platforms are coming to rescue out here for eg. Amazon, Azure, Alibaba and Google Compute. These platforms provide an easy way for you to jump start your analytical research within no time.

Whiteklay's Izac also features a cloud version which would enable you to churn data on cloud without the need to deploy anything physically in your premises. Company has taken the initiative to provide the same at monthly subscriptions which would enable smaller and bigger companies to make use of their data and gather insights to spin up an online experience.
Use your data to Drive towards a Calculated approach
Under the given circumstances the best way to innovate is to have a very calculative approach by diving into your own data insights. Uncertainty is in the air but that doesn't mean we stop investing coz if we do that then growth is skewed. Ever stood on the edge of a cliff hearing instructions from your bungee jumping trainer, he tells you the precise trajectory for a successful jump — we are in a similar situation we need our data to tell us the most successful trajectories to help progress further. Dive into your data to set and revive your foundation, a good analytical roadmap will help you automate the below :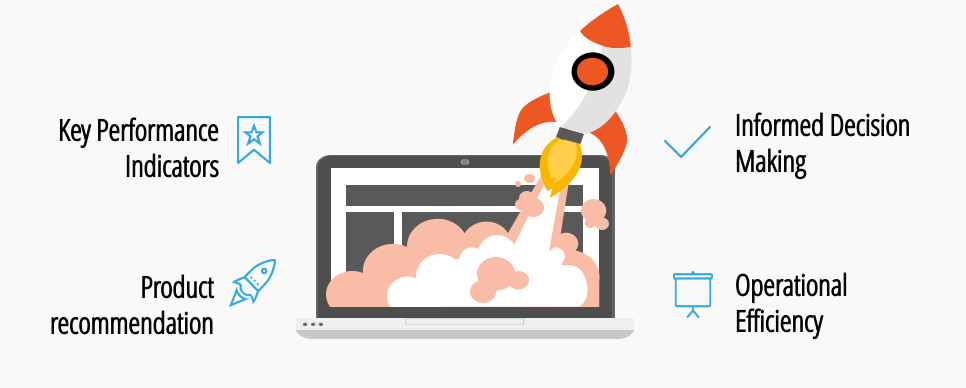 Key Performance Indicators : A good data strategy will help you set and automate your KPI's. Data analytics can help you set goals alternatively which were too short and revenue driven till yesterday . Without having short deliverable metrics, it would be difficult to layout goals and measure the progress which allows you to constantly improve and push forward.
Informed Decision Making : Data can be used by everyone within a company to increase productivity and enhance decision making but they should know what they are looking at, unless the data in your org starts speaking for itself it just like another file on your desk. It aids our leaders to make smart, calculated and informed decisions, it helps identifying the trends and patterns differentiating the happy moments from the sad, conflict areas and successes, uncovering hidden opportunities and potential next steps.
Product Recommendation : Predicting before hand what your customer desires is always what every CEO would dream of, but that isn't something impossible, recommendation algos can work wonders on your data. Knowing what the customers needs beforehand puts a magic pinch to the marketing campaigns making them way more personalised. Empowering organisations to customize their advertisements in order to target multiple smaller segments of the same customer base. This would help determine which segment of customers will respond efficiently to which campaign. Feed the data back to the system and you see how your machine learns.
Operational Efficiency : Operational efficiency is very important in these crucial times, we cant afford to waste. Analytics would help you to recognize problems, eliminate the process of re occurrence and take necessary actions for the same. It would allow them to witness which operations have yielded best results under various conditions and zero down which operational areas are error-prone and require improvements and enhancements.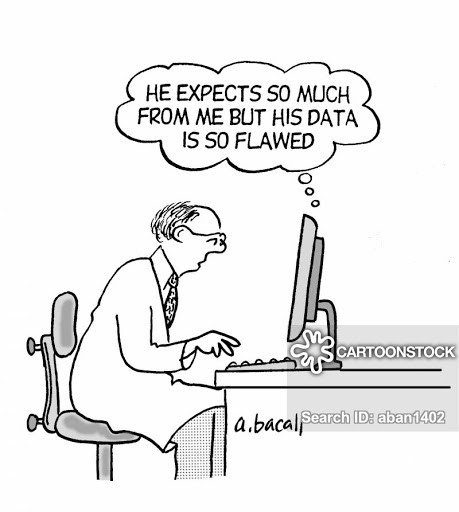 Data is available across the enterprise for us to start combatting the situation, we just need to open our minds, strategise and drive insights. Adopting the fastest and only feasible way to start churning your data in the current circumstances is to move to cloud. So don't wait ,get going and yes please don't forget to sanitise your data and hands too !

Written by — Amit Kumar Parija